The Vario-Pergola Sunroof: Perfect for Sydney's Temperate Climate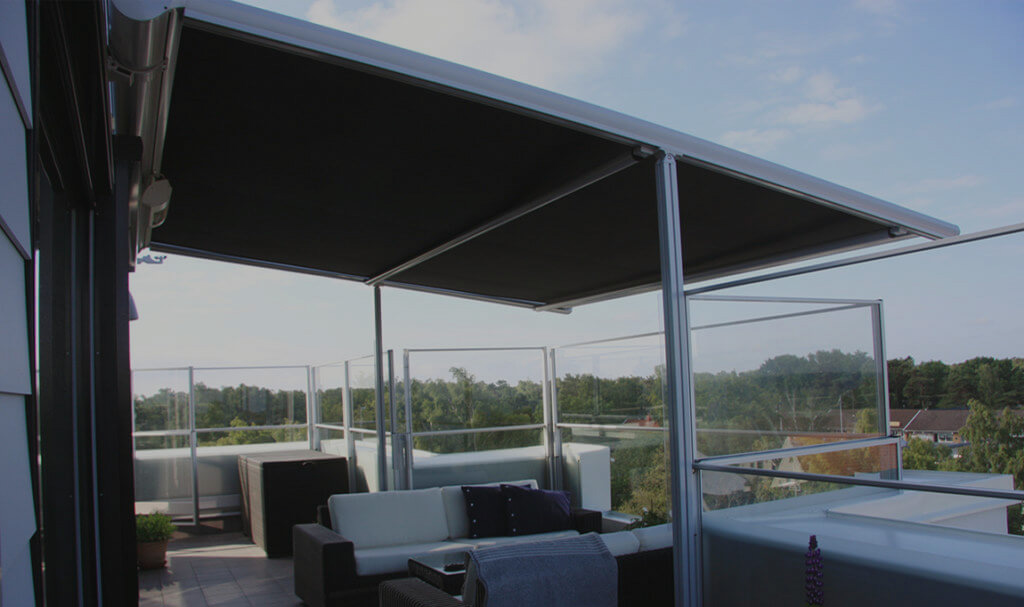 7
The Vario-Pergola is an innovative, modern addition to the Helioscreen range, and it is ideal for most outdoor living areas, including courtyards and decks.
This product is self-supported by 60x60mm square front posts and does not require a substructure, meaning it can be easily attached using simple wall or ceiling brackets.
Based on the ever-popular Varioscreen system, the Vario-Pergola is lightweight yet extremely robust and comes with built-in gutters – allowing the awning to be used in wet conditions. This custom pergola sunroof can be manufactured using a variety of different fabric types to suit your specific requirements, including Helio 93, Helio 86 and Helioshade 100.
If you are searching for a high quality, affordable pergola sunroof for sale, the Vario-Pergola is one of the best external sun control solutions on the market.
FEATURES
This modern pergola sunroof:
Comes with a 3 year warranty
Has a retractable sunroof
Is self-supporting
Is easy to install
Is motorised
SPECIFICATIONS
This custom pergola sunroof is colour powder-coated
Individual units can be joined using a double centre rail
Front bar is made from single part aluminium profile 91.5 x 44mm, wall thickness 2.5mm
Front bar end caps are manufactured using diecast zinc with plastic roller gliders
Side rails are made using extruded aluminium 110 x 91mm with an integrated rain gutter
85mm galvanised steel roller tube
Front posts are made from 60 x 60 x 4mm aluminium square tubing, and the floor fixing plates are 150 x 150mm
Mounting consists of aluminium wall brackets, complete with adjustable tilting range of 0 – 35°
Top fix mounting brackets are available
Strong steel springs inside the roller tube provide tension
Standard, affordable pricing, no matter how tall the support posts are
All units come complete with a fabric support roller
The support roller is mounted close to the legs for projections up to 3500mm
For projections between 3500mm and 5250mm, two support rollers are mounted equal distances apart
For a projection greater than 5250mm, three support rollers are used
While our customers cannot buy our pergola sunroofs online at this stage, our friendly staff are able to visit your home or business premises in order to carry out a personalised measure and quote. Contact us today on 1300 853 518 to book a visit.
Collect the PDF Brochure for Click Here.

Collect the PDF Brochure for Click Here.