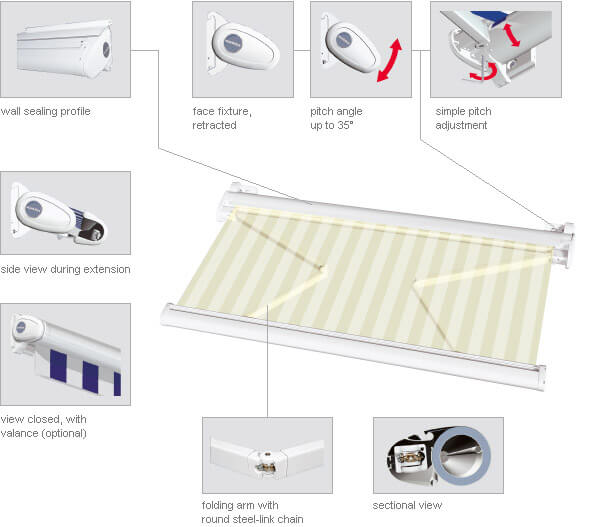 Markilux Awnings Balcony & Patio Awnings
The markilux with the compact cassette.
Small, practical and robust.
Totally logical. Typically markilux.
Design
Despite its compact and light design, this markilux is stable and strong. The roller has a diameter of 85 mm.
Technical features
In case of very wide awnings, this design may be prone to a very slight droop.
Dimensions
The markilux – 915 is available in widths of up to 6.07 m or with a maximum drop of 3 m.
Cover
All markilux covers included in the balcony and patio awning portfolio are available for selection.
A valance is available as an optional extra.
Operation
Manual drive with a stainless steel winding handle, an electric motor and radio-control are available as optional extras.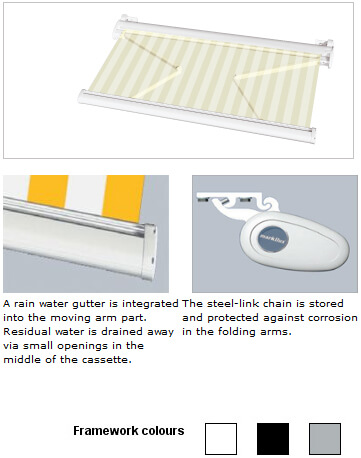 Special Equipment
Sun & Wind Sensor
Motor drives and remote control operation
sunsilk