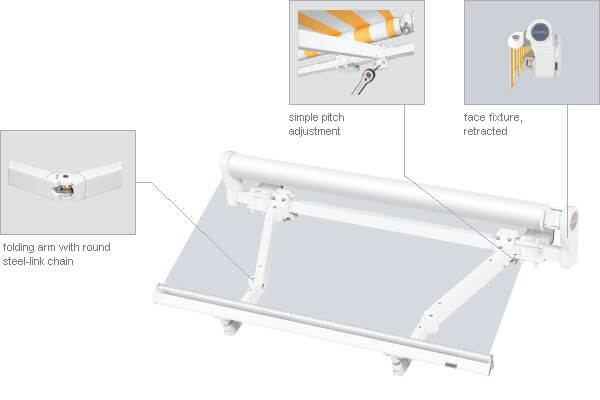 Balcony & Patio Awnings
The markilux with options.
Totally logical. Typically markilux.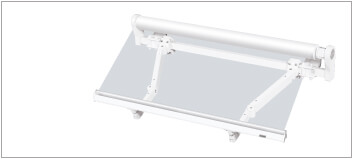 Design
The robust, striking arms ensure that the cover remains taut. The powerful 40 x 40 mm steel torque bar is extremely twist-resistant, the roller is manufactured in steel and has a diameter of 85 mm.
Technical features
The arm pivot bolts are finished in corrosion-resistant stainless steel and the arms are stored in Teflon-coated bushes.
Dimensions
The markilux 1300 is available in widths of up to 7 m or with a maximum drop of 4 m. Thanks to specialist folding arm technology, this awning can also be produced with a larger drop size than its width.
Style
The round front profile is attractive and robust, the valance is included in the scope of deliverables.
Cover
All markilux covers included in the balcony and patio awning portfolio are available for selection.
Operation
Manual drive with a stainless steel winding handle, an electric motor and radio-control are available as optional extras.
Suitable for problem-free wall and roof mounting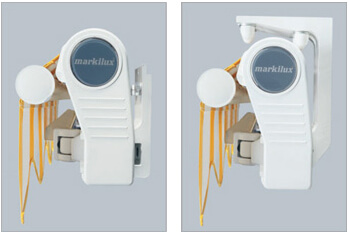 Special Equipment
Markilux Heater
Sun & Wind Sensor
Motor drives and remote control operation
Shadeplus
Pitch adjustment gear