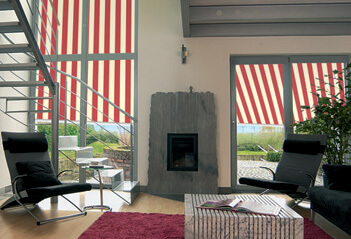 Markilux Awnings Vertical Cassette Blinds
Perfect position and stunning appearance: the vertical blind with a high-quality tensioning system.Always very tight and precisely tensioned – the track guide, together with the polished tensioning system, ensures that this markilux remains perfect in all weathers.Totally logical. Typically markilux.Markilux 860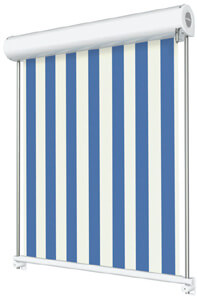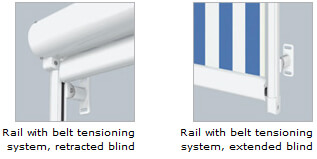 Cassette / mounting:
This supports your markilux and is particularly stable. The end-to-end profile ensures a light and individual mounting to a wall or the window frame. The pre-assembled and patented clip-on mountings result in a very fast mounting process.
Cover:
All markilux blind covers can be used. The markilux transolair is particularly well suited to this application because it provides a very comfortable level of shade, whilst leaving an unspoilt view.
Size:
The cover is available in lengths of up to 400 cm.
Operation:
The standard blind is operated manually fitted with a universal joint and winding handle with bayonet fitting. An electric motor (tubular motor with electronic limit switching) is available as an optional extra.
Special features:
The tensioning with elastic variable belt system results in a very tight blind.
Special Equipment
Sun & Wind Sensor
Motor drives and remote control operation