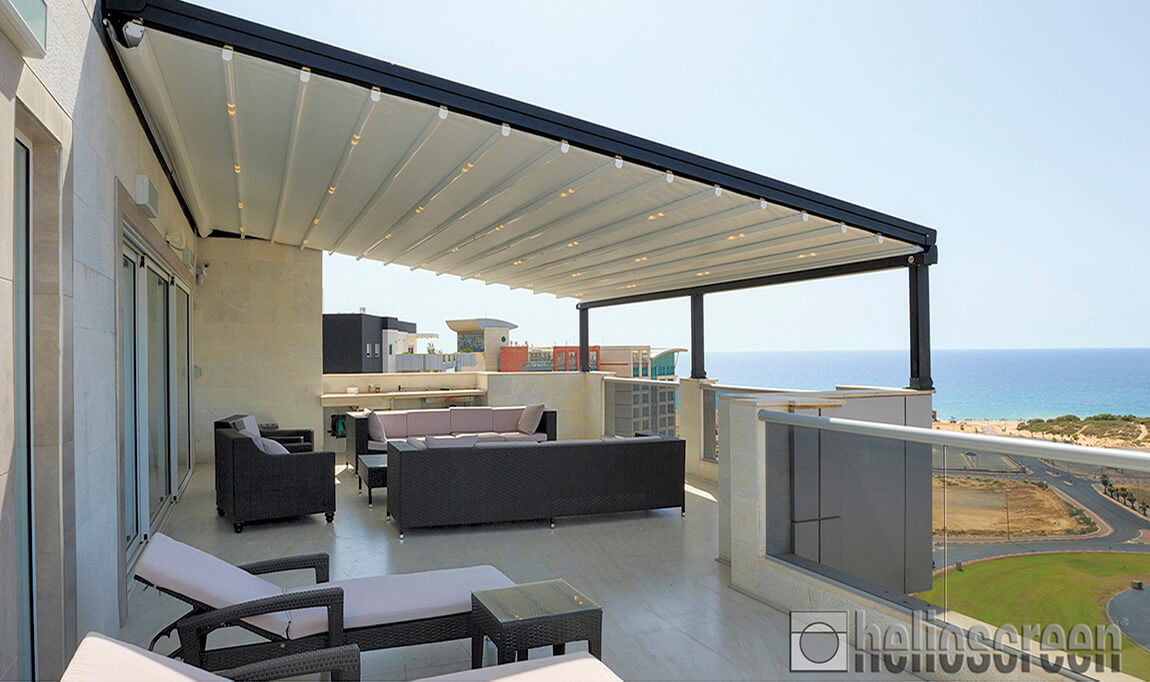 If you are searching for retractable roof awnings that are suitable for a variety of different commercial and domestic applications, look no further than Sunteca. We supply and install a range of high quality products that are designed to protect you from the elements – whether you want a retractable pergola for your courtyard or a custom designed roof for your café.
Sunteca's retractable roofing systems are manufactured using high quality materials, and come in a broad range of sizes up to 120sq metres. With a maximum width of 13m, and a maximum projection of 10m, we can provide roofs for large areas. We have linking systems available if your space is bigger than this, and with our patented joining system you can rest assured it'll be 100% waterproof.
The durable construction of these awnings means they are perfectly suited to the harsh Australian conditions – in fact, they can withstand winds of up to 115km/h. In addition, these PVC awnings are fire rated and completely waterproof, and they are also resistant to moisture, dirt, fungus, mould, and high temperatures. The fabric will not bag or shrink, and it is very easy to keep clean.
If you're in need of outdoor protection, Sunteca's retractable roof awning systems are ideal. Browse our range online today, and contact us on 1300 853 518 should you have any questions.

Collect the PDF Brochure.Click Here