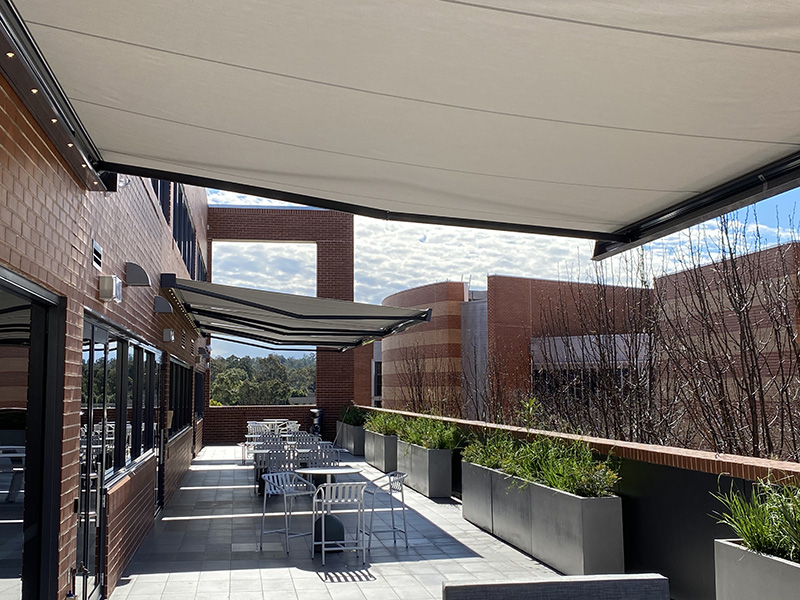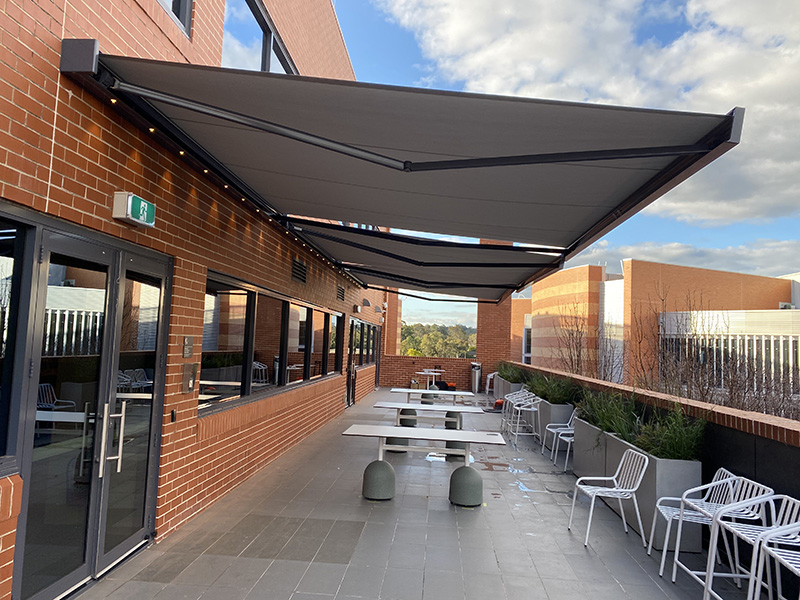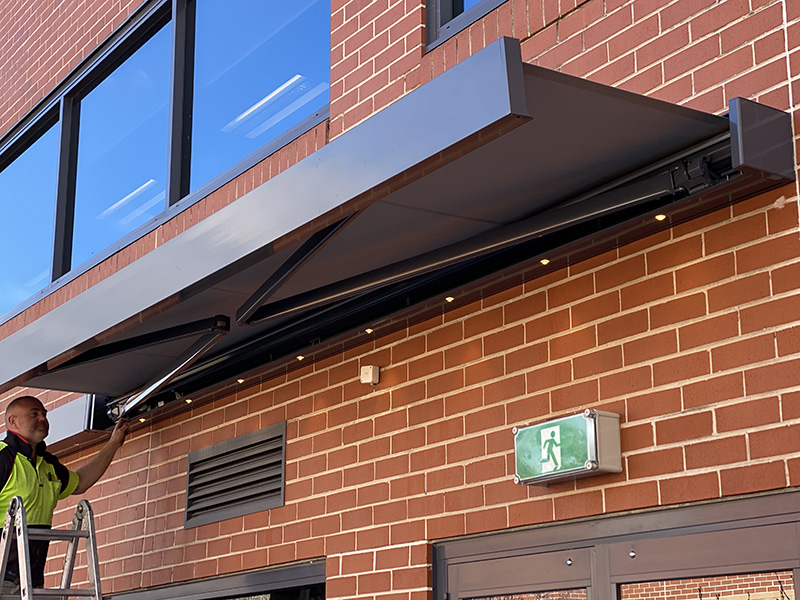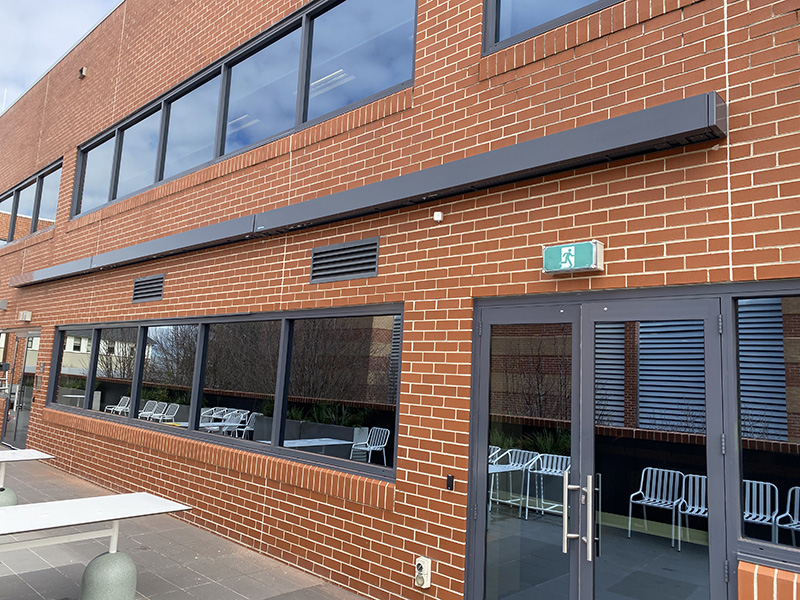 Sunteca's university installation passes fire test
An installation of awnings for the balcony of the new Chancellery Building at Western Sydney University (WSU) has given Sunteca additional expertise to offer its clients, specifically, passing an important new compliance test in the Building Code of Australia.
In the wake of the Grenfell Tower tragedy in the UK, where the external cladding caught fire and spread throughout the entire building, causing 72 deaths, the BCA now puts awnings in the same category as building claddings and façades and requires awnings to be, among other criteria, non-combustible.
For the WSU project, Sunteca was engaged by Blinds by Peter Meyer to advise on the best product for the purpose, to liaise with construction company Buildcorp and to carry out the installation of the awnings from go to whoa. Sunteca recommended Kubata LED awnings as its ultimate choice for shade and weather protection on the balcony of the prestigious new building.
'Having done all the measuring up and taken delivery of the awnings, we then had to organise all the compliance issues,' said Sunteca principal Richard Kraus. 'These included testing to AS 1530.1 for non-combustibility. Adding to the complexity were additional criteria in the BCA, such as that the awnings had to be at least 6mm thick and non-flexible. In the case of these retractable awnings, such criteria were impossible to meet literally, so we had to think outside the box.'
Sunteca asked the Blind Manufacturers Association of Australia (BMAA) for their advice and the BMAA organised for a fire engineering company to carry out high-grade fire tests on a range of blinds and awnings. This gave Sunteca (and Buildcorp and WSU) a Performance Solution as an alternative means of meeting the BCA standard and hence, provided the Building Certifier agreed, complying with the BCA legislation.
The building certifier did indeed find that the awnings were compliant, and they have now been installed.
'This was the first time we had to go through this compliance process, and we could call it a "baptism of fire"', said Richard Kraus. 'It was a very valuable learning curve, and we are already using it in other projects taking place in the Sydney CBD and elsewhere.'