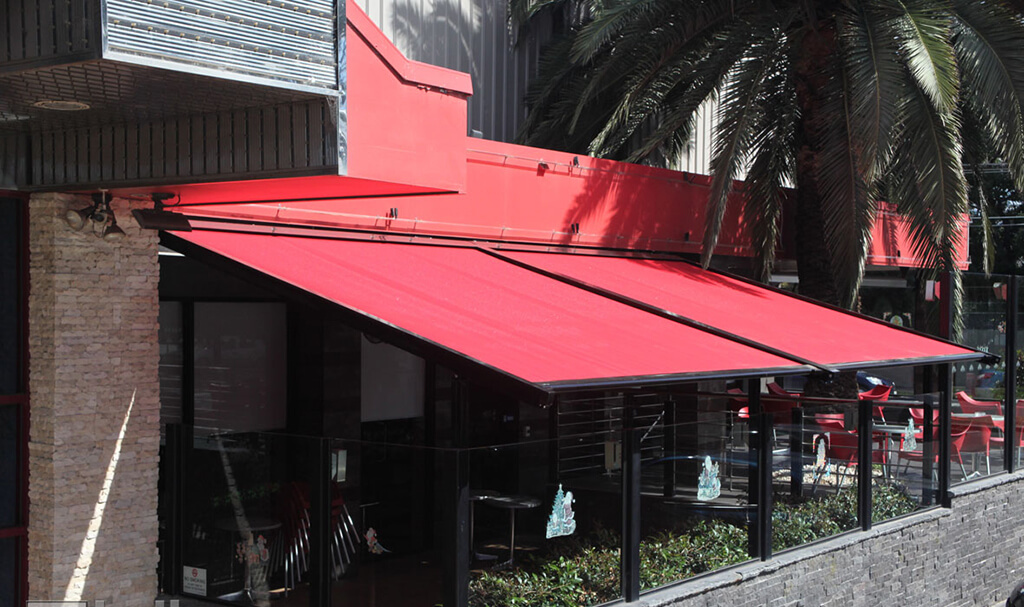 Pergola Awnings by Sunteca
The Pergola Awning P3000 from Sunteca, provides ideal sun and weather protection for private homes and restaurants. A support profile underneath the guide rails provides the Pergola Awning P3000 with a high degree of stability.
The Pergolino Awning P3000 is thus able to withstand even high winds and weather. Due to the Pergolino Awning P3000′s ideal combination, large overhangs and widths are also possible.
The Pergolino Awning P3000′s support profile is securely positioned in a ground sleeve or in an optional flower trough. The robust Pergolino Awning P3000 is assembled easily and quickly.
Integrated gas-filled cylinders ensure the fabric remains taut in any position. The Pergolino P3000 provides reliable protection against bad weather when combined with an optional, specially impregnated fabric available from the STOBAN collection.
Due to the Pergolino Awning P3000′s strong electric motor and high convenience, effortless handling is possible if fitted with control units.
By awnings | 04 December, 2016