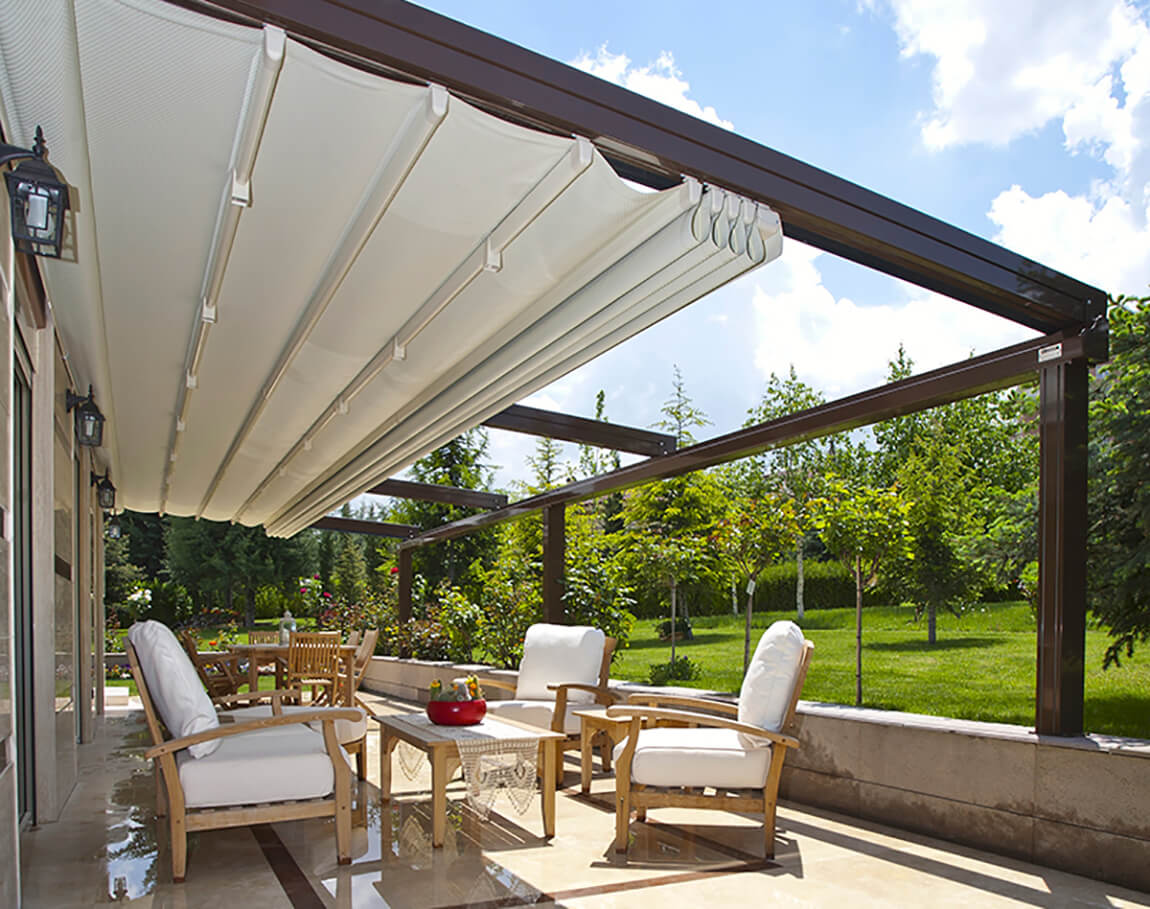 When it comes to retractable roofs getting the right installation is the key.
This project in Mosman on Sydney's lower north shore shows how a custom roof mount installation provides the right type of height for homes with low eves to ensure the open feeling is kept while still providing the perfect amount of protection from rain and the summer heat.
Using the Helioscreen All Seasons retractable roof system combined with custom brackets and installation by Sunteca provided the home owners perfect control of their outdoor space at the touch of a button.
The roof system uses an integrated radio motor to open and close which can be stopped at any point. The remote also controls the build in LED lights to offer extended usability after dark.
Custom made to size, the Helioscreen All Seasons retractable roof system offers protection from the elements including heavy rain and strong winds for domestic and commercial applications.
Please visit our gallery to see more images of this system on other recent projects or give us a call.
Sunteca have over 20 years of expertise in external awning solutions and offer the full range of Helioscreen awnings and blinds across Sydney and NSW. Optional weather control sensors such as wind or rain sensors are also available.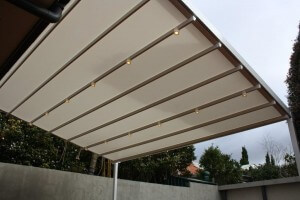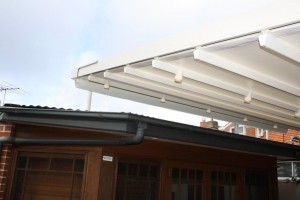 By awnings | 04 December, 2016